Friday 26 of May 20:00 – 22:00 uur
This programme wil be in Englisch
LUX zaal 4
Mariënburg 38 – 39, Nijmegen
€ 10,-
Note: This program will be in English
It's Christmas Eve in Tinseltown and the transgender sex worker Sin-Dee is back on the block. Upon hearing that her pimp boyfriend hasn't been faithful during the
28 days she was locked up, she and her best friend, Alexandra, embark on a mission to get to the bottom of the scandalous rumour. Their rip-roaring odyssey leads them
through various subcultures of Los Angeles, including an Armenian family dealing with their own repercussions of infidelity.


This raw comedy drama was shot on three iPhones (and still looks amazing). Winner of numerous film awards, many of which went to the actress Mya Taylor (transgender and a former sex worker herself).
After the movie, ARA is organizing a conversation between Yusuf Aslaner (he/him) and Dinah Bons (she/her) with an intersectional, decolonial approach. The talk will focus on the experiences of transgender people of colour in the Netherlands.
Yusuf Aslaner (he/him) is a 20-year-old queer rights activist. He studies political science at Radboud University and shares his opinion about societal problems online. He is active within Nijmegen COC to carry the lhbtiq+ lobby through in politics. In his free time he watches bad reality TV and likes to bake.
Dinah Bons (she/her) is a Moluccan trans woman who has been extensively active in the field of sex work, HIV, anti-racism and LGBTQI+ activism. She currently works at Female Economy and holds several positions among different NGOs, such as the Trans United Europe, the Global Sex Workers Project and the European Sex Workers Alliance. She is also active at BIJ1 Amsterdam. In Amsterdam, she is active in advocacy and health care provision for trans people of colour, homeless trans people and trans refugees.  
ARA is a anti-racism awareness student group initiated by students of Radboud University.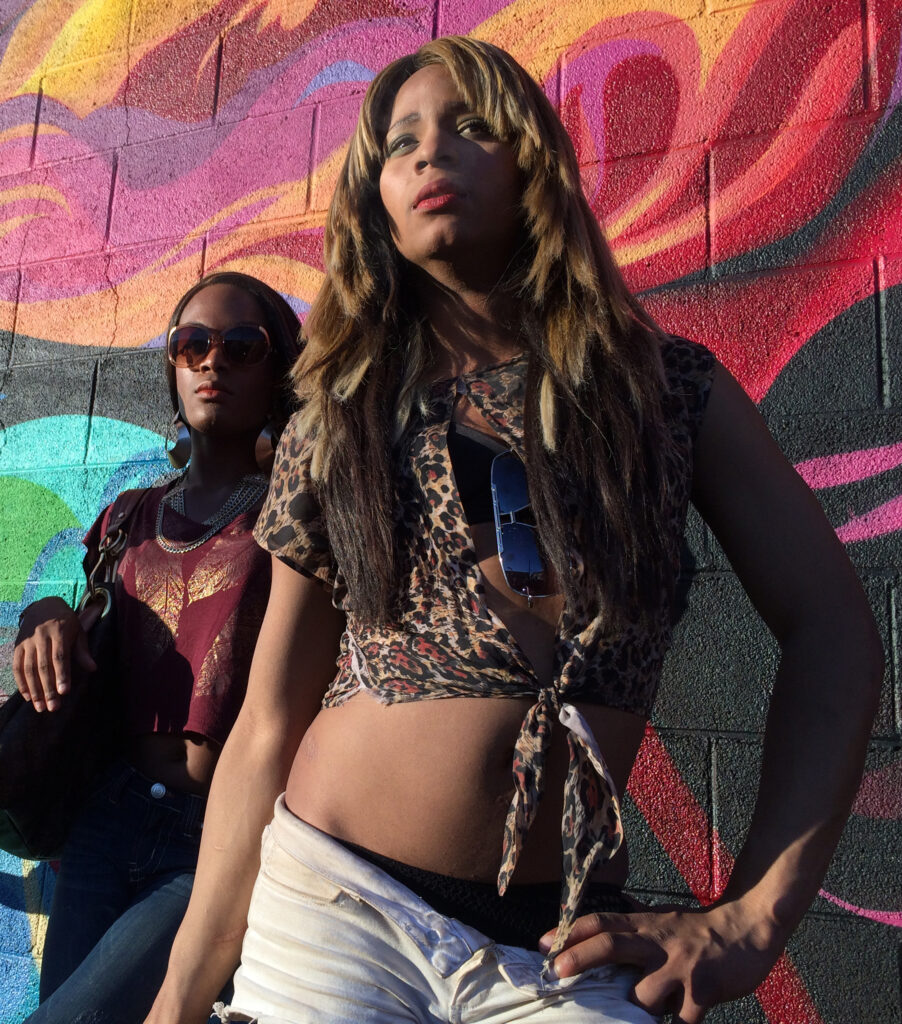 Regie: Sean Baker
Cast: Kitana Kiki Rodriguez, Mya Taylor, Karren Karagulian, Mickey O'Hagan en James Ransone
Duur: 88 minuten
Taal: Engels gesproken, Engelse ondertiteling
Genre: Drama, Komedie
Land: Verenigde Staten
Jaar: 2015